More than a website, it's a self contained business
Our Ultimate Package can offer a full "business-in-a-box"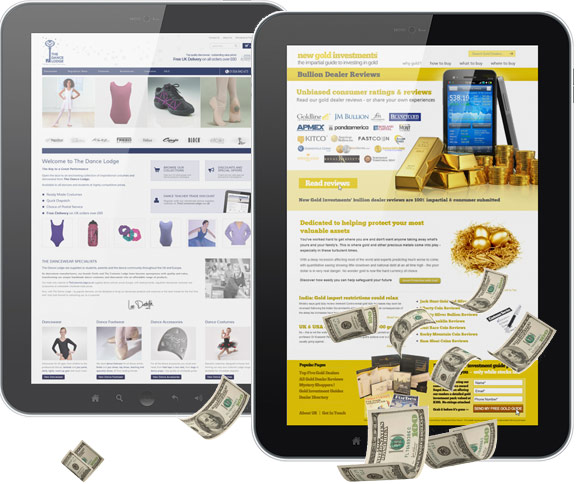 E-commerce, online dating and more
Full custom site: you think it, we build it
Can be set up to run automatically
Easy to update and unlimited expansion
unlimited @yourdomain email accounts
Hosting, domain name and 6 months enterprise level support included
Can't thank you enough for the help you've given me… totally amazed you've been able to do all this for five hundred quid. I've been quoted over three grand for the same thing"
NGS, Dunbar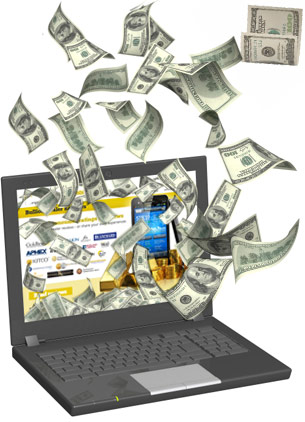 You don't need to run a bricks and mortar business to set up a commercial website. Turn the process on its head with a new website that can become your business!
Our Ultimate Package provides you with a fully custom website that in itself can generate you money – from a directory website, to an on-line dating service, local classifieds to a social network.
With paid and free membership models, paid advertising, contextual pay-per-click ads, affiliate promotions and cost per action methods you can have a purely online business that practically runs on autopilot.
Depending on your methods of promotion and the scalability of the concept a single site can easily generate the equivalent of a good full-time salary.
Starting at only £1397 – that's a low cost investment in your future.
Already got a business idea and just looking to get yourself online?
Great. That's what we're here for.
Still waiting for that flash of inspiration, but know you want to make money online?
We can help with that too.
At Tartan, we've worked in some of the most competitive – and lucrative – fields online.
From online dating, to affiliate marketing, precious metal sales to MMO (make money online), we know what works – and more importantly what doesn't work.
The web doesn't just provide a medium where it's possible to make unlimited sums of money – it's far easier to lose lots of money too, usually through an ill-thought out concept or by entering a crowded, expensive and competitive market.
We don't want you getting tripped up the same way as so many before you.

So our Ultimate Package also comes with a hard look at your online business plan.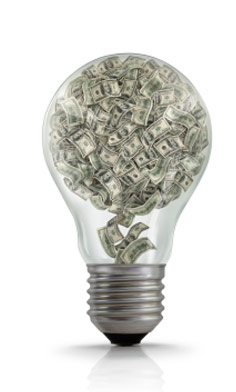 Ordering your Ultimate Website Package – How it works
Our Ultimate site process can be very different to that on our more regular website packages
We'll meet with you for an initial consultation. We'll discuss the marketplace, competition levels and the various types of websites we can build – along with estimated set-up costs, maintenance costs and likely promotional costs, be that time, money or both.
At this point we can discuss content. Some clients have a firm idea on what they want their site to be about or do, particularly if the site will be based on an interest, hobby or area of professional expertise.
Other clients will leave all content up to us. One particular client just asks for "another great website" and we fill in the blanks.
Either way, these are some of the things you'll need to consider:

Your Branding
This can be your logo, colour-scheme, or a particular look and feel you'd like your website to capture. The more you can give us the better. You'll hear that a lot.
Don't have a logo or branding yet? Our Ultimate Package includes a logo designed for use on the site and we can produce balanced colour palettes to suit any business niche.

Website Content – Copy
The written word. All websites need writing. They need enough to be interesting, informative and to induce your visitors to choose you over the competition.
Our Ultimate Package also includes 5 hrs of web copywriting, and 5 hrs of sales copywriting. Alternatively our professional copywriters can write everything* you need.


Website Content – Pictures
Good images can make a website. No matter if you are selling goods or a service, we need as many good quality, large sharp photos as possible – as soon as possible.
No pictures? Our Ultimate package includes six hours image research and 15 stock photos. Of course we can buy more image licenses or arrange a professional photographer*.
* at extra charge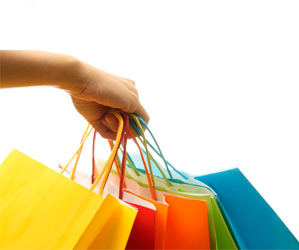 Adding E-Commerce? We'll need product information
Don't worry, we don't need detail on every product! Initially we just want to know a broad sample of your offerings, your various product types and if you offer variations, such as sizes and colours.
The Premium Package can offer a powerful e-commerce function, with some pretty special functions built in, letting you sell anything from digital products, to custom-made items needing a purchasers input, to memberships with recurring payments
You'll need to consider VAT, postage methods and shipping costs, and where you'll ship to.
Finally, don't underestimate how many good quality photo's you'll need for a shop. Seriously.
How about an online dating site? Pick a niche and provider
Online dating is big business. Billions of dollars each year, spent my millions of lonely hearts.
With big business, comes equally big competition, so to have any chance of making a million without spending a million you're going to have to niche. Be that divorced dads, bubbly blondes, trainspotters or avid gardeners, selecting a smaller market to excel in can win it big.
Next pick a dating site provider. It's unrealistic to build a brand new dating website and find enough members to reach critical mass – by yourself. Not unless you have a vast budget.
This is why nearly all successful new dating sites partner with a database provider, giving thousands or even millions of members from the start. We like to work with White Label Dating.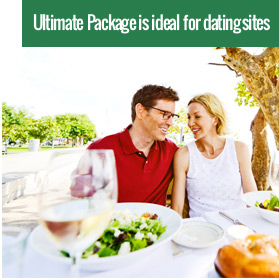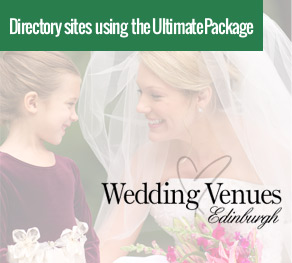 What about a directory site? You'll need a niche and location
Directory sites and directory/review sites can be very lucrative, both from paid premium submissions and from contextual advertising. Best thing is, it's your users that provide the content.
However like all good things, there are big players ruling the general market and hundreds of horrible little sites in the major niches.
You can of course go up against the big nationals, or you can beat the smaller sites into oblivion with sheer quality, SEO and LOTs of content…
Or you can pick a good niche in a smaller geographic area. That's where we'd push you.
Affiliate Income? Select a market, an urgent need & your products
Affiliates are big business. You advertise or mention X on your site and if a visitor clicks that link and buys X within typically 30 or 60 days, you'll get a cut.
This can be 0.5%, or it can be 75% and more. Products can be anything from a 99 cent e-book to a $300,000 investment.
Some affiliates do very well – we personally know clients making over $60,000 a month, which is no small change. Of course to really win in affiliate marketing you need the right product in the right niche for the right "hair-on-fire" problem.
We can help with that.

revised list of affiliate providers

Now we start cooking your website…

First the Site Mockups
With an eye on your brief and our discussions, we take your branding, colours and logo along with some of your images and produce up to three homepage mockups in Photoshop.
Your finished website will look similar to your chosen mock, so it's important we get this stage right.
With experience we're good at hitting the target first time and our initial mockups will go on to become websites 9 times out of 10.
Naturally we can make revisions!

…then the website itself
We now take the mockup and along with your inputs, written copy and images we start to build the website.
The site will be hidden from the public during it's construction, but we'll give you full access to check our progress, live online.
As we near completion we'll get you to double check we've built your perfect website and that there's nothing you'd like changed.
We fully test the e-commerce function, we tidy up, set the site and payment gateway live and let the search engines know you've arrived.
And that's you. The proud owner of a professional custom website.

We can build the website and hand it over to you…
…or as many clients prefer to take a more hands-off approach, leave day-to-day operations to us.
Ultimate Sites can demand a lot of development time – so check our availability
An Ultimate Package site can take anything from 4-12 weeks+ so to be sure we have space in our build diary, please book early!