Need custom web design but the budget says no?
Try our Pro Package for size and get bang for your buck!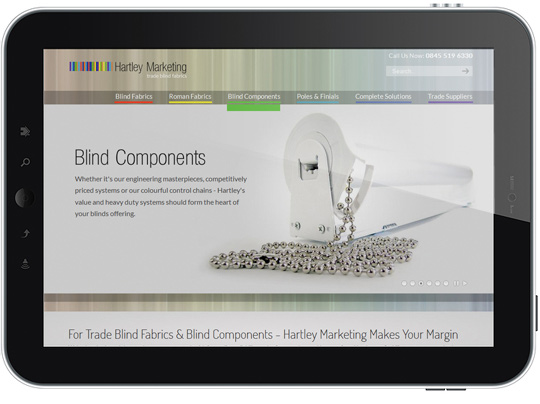 Top choice for new companies
Full custom design & branding
Easy to update – simple to expand
5x you@yourdomain email accounts
Hosting and domain included
Can't thank you enough for the help you've given me… totally amazed you've been able to do all this for five hundred quid. I've been quoted over three grand for the same thing"
NGS, Dunbar
Starting out in business or bringing an existing business online for the first time, particularly in these cash-strapped times can seem daunting.
You need to get the best possible value from your new website. As more and more competitors move online your site's going to have to work very hard.
In a crowded web you must generate trust within visitors to have any chance of selling your product or service. First impressions count and can be the difference between a new customer or a click away, never to return.
Your new website is your online ambassador, representing your business in the best possible light. It's not something you want to scrimp on, or cut corners.
But you can cut costs.
With our Pro Package we want to show that you can have the site you really want – and yet still keep the accountant happy.
We know how hard things are – we're a small business too and we're seeing the effects of reduced budgets and scaled back ideas every single day.
Don't let a limited budget ruin your new site's potential.
With our Pro web design package, you don't have to settle for a dated off-the-shelf template, or try to shoehorn your branding into an existing look.
We bring you up to 10 pages of custom content produced with the exact same love and care we lavish on our top of the range fully bespoke sites. You just pay less. Much less.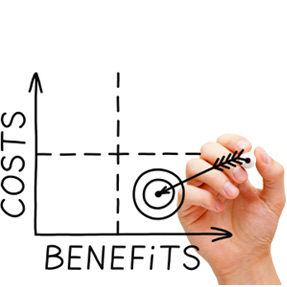 Ordering your Pro Website Design Package – How it works
All our websites start with you. Not just your brief, we like to get to know both your business and customer profile so we can build you a site perfectly suited to your needs, plans and aspirations.
But to transform these needs and aspirations into a website we first need something from you. Content.
All websites need content – the words and pictures that turn a blank page into something interesting. Typically we need:



Your Branding
This can be your logo, colour-scheme, or a particular look and feel you'd like your website to capture. The more you can give us the better. You'll hear that a lot.
Don't have anything yet? Our Pro Package includes a text-based logo for use on the site and we can produce balanced colour palettes to suit any business niche.

Website Content – Copy
The written word. All websites need writing. They need enough to be interesting, informative and to induce your visitors to choose you over the competition.
Our Pro Package also includes 2 hrs of copywriting, where we can fill in any blanks or edit your text to make the best of it. Alternatively our professional copywriters can write the lot*.


Website Content – Pictures
Good images can make a website. No matter if you are selling goods or a service, we need as many good quality, large sharp photos as possible – as soon as possible.
No pictures? Our Pro package includes one hour image research and 4 stock photos. Of course we can buy more image licenses or arrange a professional photographer*.
* at extra charge

Now we start cooking your website…

First the Mockup
With an eye on your brief and our discussions, we take your branding, colours and logo along with some of your images and produce a homepage mockup in Photoshop.
Your finished website will look similar to this, so it's important we get the mockup right.
With experience we're good at hitting the target first time and our initial mockups will go on to become websites 9 times out of 10.
Naturally we can make revisions!

…then the website itself
We now take the mockup and along with your inputs, written copy and images we start to build the website.
The site will be hidden from the public during it's construction, but we'll give you full access to check our progress, live online.
As we near completion we'll get you to double check we've built your perfect website and that there's nothing you'd like changed. We tidy up, set the site live and let the search engines know you've arrived.
And that's you. The proud owner of a professional custom website.

At this low price for a custom site, we do get busy – so please check availability
A Pro Package site will usually take two weeks, but our diary fills fast.
To avoid disappointment please book early!

What's included in the Pro Web Design Pack?
One years hosting and your choice of any available domain
Premium WordPress theme, customised and unique to you.
Text based logo if required
Fully custom graphics
Your written copy and images integrated into 5-10 regular pages
2 hours of professional copywriting
1 hour stock-photo image research with 4 stock photo licenses
Access to a simple Content Management System – for easy editing
Basic on-page search engine optimisation
XML sitemap to help search engines find everything
E-mail contact form with anti-spam capatcha
5x yournames@yourwebsite.com e-mail addresses
Links to your social media pages
What add-ons are available?
Further images researched, sourced and purchased at cost
Premium WordPress plugins / functionality at cost
Additional Copy writing, copy editing and proofreading
Professional photographer arranged.
Local call rate 0845 telephone number – for only £10 all inc.
Access to our Online Reputation Management (ORM) program
Access to our Search Engine Optimisation (SEO) program