Please – if you do just one thing, take your time choosing an SEO…
These days there's NO easier way to permanently damage your website than with bad SEO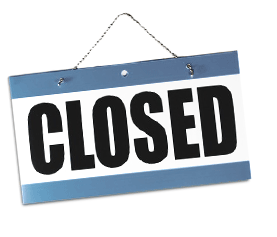 Getting Search Engine Optimisation wrong can not only harm your website's rank – it can wipe away years of hard work in an instant.
We are constantly being approached by potential clients who have seen their website's ranking (and so their traffic / volume of customers) plummet like a stone.
A quick look at the site's backlink profile and history, it's page structure, content, and layout and we see big flashing red flags – the same flags that Google has spotted and acted upon.
Every time, without fail these problems are down to past Search Engine Optimisation work.
SEO, that whether by impatience, shortcuts, lack of budget or lack of understanding has now seriously and maybe permanently harmed a website's search engine reputation.
Getting Search Engine Optimisation right: it's all down to the type of SEO Client you are
After Panda and Penguin 2.0, SEO changed forever.
Mechanised methods failed, and shortcuts were cut short.
Now for a genuine and long-lasting success, good SEO has to be tailored uniquely to the type of client you are – with any mechanised, spammy or one-size-fits-all methods banished forever, in favour of hand built, hand selected, custom link-building solutions.
To simplify the now complex SEO process as much as possible for clients – we like to separate SEO jobs into three broad categories.
Your site and your site's history make you a yellow, amber or red client.
How we proceed with your SEO, how long a successful outcome will take – and the likely investment required hinge on your client category.
Which one are you?
Click buttons for more detail
What are the benefits of ethical SEO? …and will I get my investment back?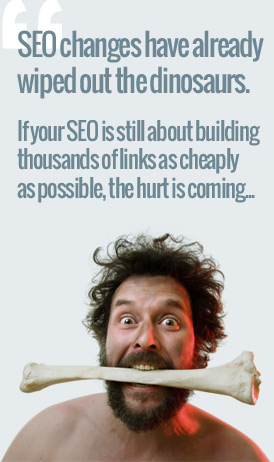 Good, well planned, ethical SEO can keep bringing quality and targeted traffic to a site for years to come – despite what changes the Search Engines make.
At Tartan, we're not trying to trick the Search Engines and we don't endlessly chase every little algorithm change working temporary loopholes.
The work we do for you is looking at your long-term success, where your website will continue to rank for favourable terms into the future with minimal upkeep and minimised risk of penalty.
With quality, ethical SEO you can sleep safe in the knowledge that your site will rank based on the merit of it's content – not because a robot has been spamming forums, blogs and directories. Everything we build for you will stand up to any scrutiny – there will never be anything you wouldn't be happy to have on your website for all customers to see.
Our methods have successfully ranked sites at the most competitive ends of the web including on-line dating – with client dating sites regularly maintaining page one, top three spots for 2-3 years at a time and bringing in regular strong income despite no further work!
The Return On Investment with good SEO can't be beaten – once set up an optimised site can continue to bring free targeted traffic to your offer for years to come, no matter the niche or marketplace. No more cost per click.
SEO Price Comparison Guide Ethical SEO for Established, New or Damaged Sites
Yellow




SEO for established sites

£

195

per month

5

30

3

3
Amber




SEO for new sites

£

250

per month

5

30-60

5

5
Red




SEO for penalised sites

£

495

per month

5

60+

10

10
Working with Tartan – Getting started with your tailored ethical SEO service
To keep standards as high as possible we will only ever work with a select number of clients at a time.
This ensures we are able to give your website the care and attention it needs to rise naturally and stay at the top for the longer term. Every client and every client site is unique, with a unique set of variables calling for a unique SEO plan – and to formulate this plan and give an accurate price and estimated timescale we like to start with a Discovery Report.
In our Discovery Report, we'll examine your website in great detail along with those of your competitors. We look at current and historical traffic and the keywords you (and they) are ranking for. We take these findings and drill down into them looking at other possible keywords to base an initial SEO campaign on – keywords that achieve a near magical balance – having commercial intent and bringing in a good volume of traffic – yet at low competition levels.
We then write our up findings and detailed analysis in a comprehensive 14-17 page report, with the whole Discovery process taking us between eight and ten hours to complete at a billable value of £300.
But we only invoice our Discovery Report at £150. And then we make it free.
For every Discovery Report, we give credit for future SEO work to the value of that same £150 – making our report effectively free when you become a client.

NOTE: Pre-booking a Discovery Report is strictly a no obligation process. We'll e-mail you once only with more information on our Discovery Report service and a possible slot in our diary – if you want to take it from there that's entirely up to you. No calls, no hassle – we hate that stuff!
Get started today – fill in the quick form and pre-book your detailed SEO Discovery Report – plus fix that £150 credit!