Make  Money  Online:   The  joys  of  internet  marketing
A website without promotion is just a website. Yes it may make some money by chance if someone happens to stumble over it… but if you want traffic you need SOME kind of promotion. As soon as you start to promote your site, product or service online – you're an internet marketer.
The minute you actively use the internet as a means to generate business – you're suddenly thrust into the multi-billion dollar industry that is the commercial world wide web – a web that can be tough, aggressive, and more than a little little dog-eat-dog!
Even niches that only a few years ago were easy to dominate –  have become crazy competitive.
Don't know what you're doing? You're in for a potentially expensive shock!
Now you don't just need a website.
Is your site mobile?
Are you on Google+, Facebook, Twitter, LinkedIn? What about the major review sites?
What are customers saying about you? How's that online repuatation coming?
Does your site comply with European law? What about US law? You got that privacy policy and disclosure?
You want to advertise but where? Banners, pay per click, cost per thousand, media buys – what?
If you're new to internet marketing, all of this can be daunting – even working out where to start.
Worry not!
At Tartan, we cut our teeth in internet marketing. We learned our trade in internet marketing.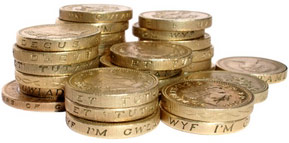 What we learned as crazy naive idiots in the ferocious worlds of on-line dating, bizz-ops and direct response marketing – is golden in any market, any niche.
So now we're here for you. We've run the gauntlet and made the mistakes – so you don't have to.
Your internet marketing campaign
Every internet marketing campaign is different; your product or service, your voice and style – and of course budget – all impact on the route we'll suggest you take in the promotion of your website.
After all, even a simple on-page SEO campaign will bring immediate benefits within a less competitive industry. It's not all about ad-spend.
How much are YOU willing to do? Will you write your social content? Will you look after your online reputation?
Like our web design, here at Tartan we can do as much or as little as you require – but we will always advise what should be important to you, what your priorities should be and what you can leave out (for now).
Internet marketing should always be thought of as a complete process, viewed as a whole.
The sooner you start – the quicker you'll earn. We'll show you how – or do it for you.
Get me Internet Marketing with the best of them