Make 2014 the year you take your business online
With our half price web design offer any East Lothian based business can save up to 50% on a custom website!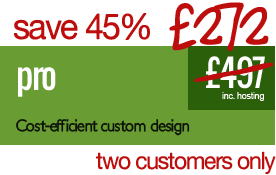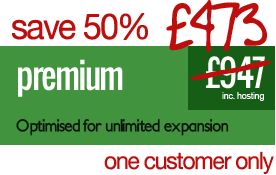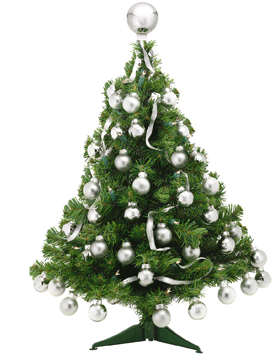 What do I get?
You'll get a beautiful custom website lovingly crafted from our very finest pixels.
The only difference from our regular pro or premium web design packages is you'll be paying 45% or even 50% less than normal.
What's the catch?
You need to be based in East Lothian and we've only got three sites at this price.
To qualify your website will need to be completed within six months – so that's by the end of June 2014.

How do I grab one?
Just a £100 deposit and we'll secure the offer and add you to our build diary.
After that, the process is exactly the same as if you were paying full price.
Except you're saving a bundle.

Don't miss out – save on one of our most popular packages!
Pro Package
or
Premium Package
. Questions?
Get in touch